Easily maximize your website monetization
Adswirelog should be easy. Easy to monetize. Easy to squeeze out every last drop of revenue. With our cutting-edge monetization technology, a team of experts ready to jump in, and an analytics platform to put information at your fingertips – it is.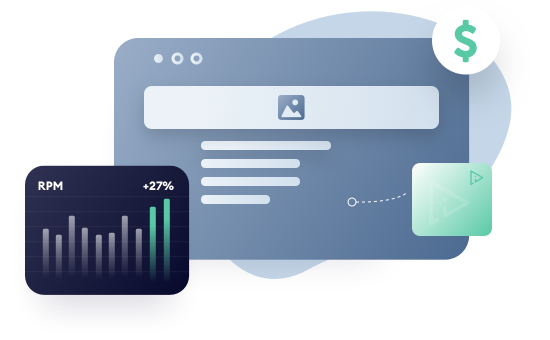 Header Bidding
Join Adswirelog Community of Like-Minded Publishers
While our solutions are unique, your challenges likely are not. As part of our community, you'll instantly be connected with hundreds of like-minded publishers and developers working to grow their businesses just like you.
Header Bidding unlocks 30+ premium demand partners.
Payment Net 30 Payment Terms.
AMP monetizes your AMP page with Adswirelog.
SELECTED PARTNERS
Demand partners
Relationships With All Major Networks & Agencies
At Adswirelog, we have partnerships with all major networks and SSPs, ensuring that your site has access to the most diverse and quality-driven demand in the market. Simply put, we help you make more.
We are authorized by Google to resell Google ad exchange demand.
How to join
Easy to get started
If you want to make money from ads more than Adsense please click the register button fill out the form and submit this our team review your site and lets you know.
Register
fill out the form and submit your site for review
Approval
the approval process takes up to 24-48 hours to get started with us
Ads Placement
Suppose your site is approved once. Our publisher department provides you with ads.txt, ad tags, and a reporting dashboard.
Why Choose Us
AMP Support
Adswirelog monetize AMP pages and site with good CPM rates and the best Ad format available for AMP sites
Fastest Payout
As long as you've completed the steps to get paid, we'll issue a payment every month first date
Fixed CPM
our ad ops team provide you with fixed CPM Rates for your website. and increase your RPM